Carbis Security Ltd
With over 25 years experience in the field 0f CCTV and Access control we can offer a professional design, installation and service package to suit your
needs from standard of the shelve systems to ultra High Definition CCTV to complete bespoke systems tailored to your specification.
CCTV







Completed on time and without any problems a full dvr upgrade from our clients Kodicom PC based system
to the new Samsung SRD-1673DC realtime units. Each is fitted with 12TB of hard drive space and the unit
is able to record a full 960 tvl for better record resolution
Happy New Year to all our customers.
News
Tel : 01923 254478
We have just completed the first stage of the external camera upgrade at the Galleria which sees the removal
of the old Pelco spectra domes and the installation of the Redvision Dual light units, this not only has long range
ir leds but also incorporates white light leds for overt situations at night when you want to make the person
aware that they are being watched. More info on the redvision system
here.
Our install team have just completed ahead of schedule a multi camera install at a prestigious
Newmarket stables owned and run by Mr Haggas who is one of the countries top horse trainers.
As quality and reliability where the number one requirement Samsung CCTV products where fitted with
fantastic live and recorded images along with the feature to remotely access the system via an ipad and
pc.
Due to the success of the main stables CCTV installed in march Mr Haggas asked us to
return to Newmarket and install another system in his other stables, which has again
delivered outstanding quality and reliability.
1 year on and the Paxton access system at the Galleria, Hatfield has had a flawless year with
no breakdowns.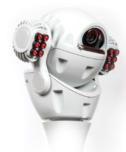 Again another season over and unfortunately for QPR another visit to the championship but for us it is another closed
season maintenance visit which sees us giving all the 85 cameras a full clean and the system a health check.

West Acton Primary school is going through a redevelopment and expansion to ensure that it keeps up with
modern teaching technology and offers pupils the best education possible, with this expansion we have upgraded
the exisiting analogue CCTV to a full HD ip CCTV system, this offers a superior image quality which is 5 times the
resolution of the old system. The school is now able to identify faces, log number plates and make the school a
much safer place.
Carbis security is not limited to just security, We have just completed a brand new Cat6e back bone network install
for our client so that they can connect all there building systems to one central BMS ( building management system ).
This will enable them to run the building more efficiently and greener, ultimately saving money.